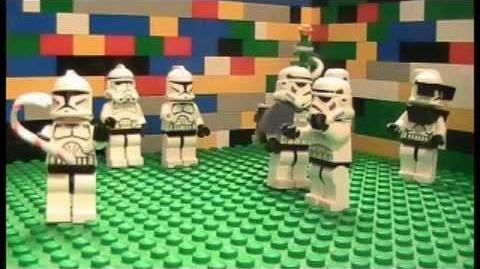 Christmas at Base 327 3
is the twentieth episode in the
Base 327 series
 and the third Christmas special (out of four)
. In it, Rico gets up in the middle of the night on Christmas to see Santa as he leaves presents for the clones under the tree. It was released to YouTube on December 25, 2011.
Background information
Edit
Only about a month or two after it was uploaded, it was blocked for copyright reasons in many countries, including the United States. Almost a year later, Taylor changed the music used in the beginning of the film, which is the reason it was blocked. This "re-edited" version was released on December 12, 2012 and is considered the twenty-eighth episode of the series.
It is the only "Christmas at Base 327" film to actually take place on Christmas.